Besrey – Born with love, always focus on baby products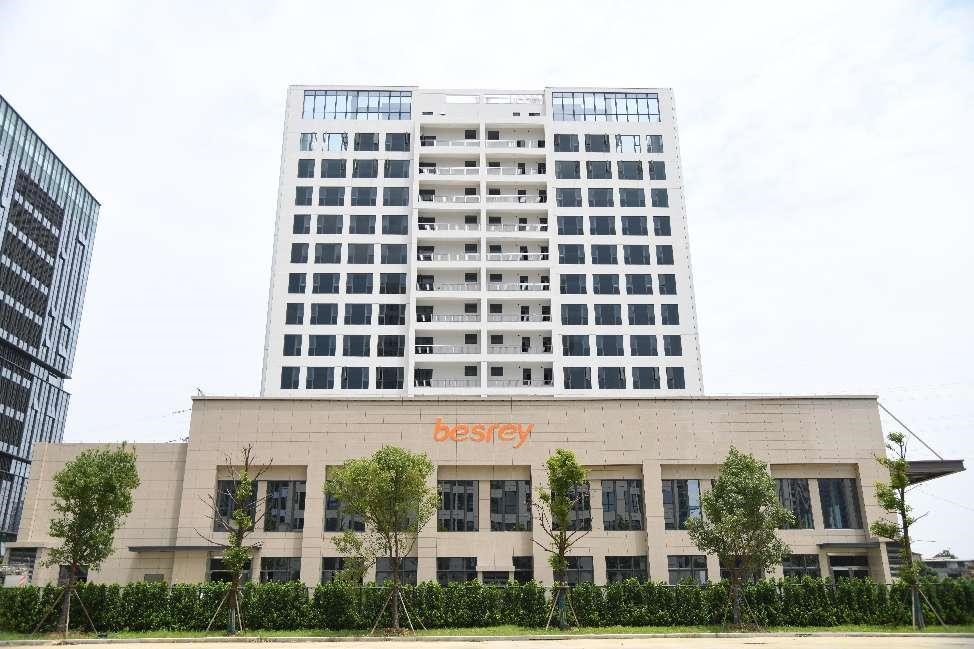 Besrey is a German company which located in Hamburg. They are working as manufacturer and importer. The location of manufacture is Fuzhou, Fujian province, China. All of besrey's products has National and European certificates. Moreover, they also have their own laboratory to focus on improvement of their products. By keeping in mind, the safety and comfort, it focuses on high quality products for babies as they see the excellent potential in babies. So, they believe happy and healthy growth of every baby. Besrey is covering the whole world for its business and the main target region is Western Europe. Furthermore, Besrey has membership with ECPlaza since 2016.
History:
Besrey was founded in 2015 and has its origin in Germany. Then in 2016, they started business on Amazon, US and EU websites. In 2019, their products had been started to be sell on Cdiscount and Walmart. In 2020, they started to work on OTTO and now in 2022 thesis business has been expended to AliExpress and other offline channels. Besrey has become baby products specialist since 2015.
Brand Concept:
Babies are very curious about the world; they see the world with their own perspective. Besrey aim is to provide them safe and comfortable environment for their better growth. Their core value is to benefit both parents and children specially to release stress of being a new parent by their products designed with great love.
Quote by Besrey: "Kids are the eventual fate of society, and we invest wholeheartedly realizing we are having our impact in their most memorable balance throughout everyday life."
In 2015, Besrey conducted research to find out problems, worries relating to quality of a product, use of a product and demands of the parents regarding raising of their babies in better way which gives them a freedom to express their nature. Data collection was done from thousands of experienced and newbie parents. Results conducted from the research gave them the idea of improving manufacturing of products and make them more useful and comfortable for infants as well as for toddlers. The most important aim of conducting this research was to give ease to the parents and children.
For making parenting easier, product design and supply-chain team of the company by their joined efforts, worked on improvement of products in order to make sure the safety of a baby and the comfort of the baby.
Mission of Besrey:
Company is making high quality products which are thoughtfully designed for children's comfort, secure and happy growth. They also care the pressure of novice by providing them the best for raising their babies happily.
Besrey's Products:
Besrey is providing comfort to babies and their parents. Some of major product's features are following:
Baby Carriers: Child carrier backpack or hiking back packs are designed to keep your baby safe and comfortable while enjoying the trip.
Toddler Tricycles: Besrey is providing tricycles for babies with unique features such as infant seat which is reclinable and facing to front. It has a feature of paddle lock and parent steering.
Bedside Sleeper: It is designed with a spacious sleeping area for infants from 0-6 months. Its fiberboard and cotton mattress provide comfort and protect your baby's spine while growing.
Rocking Cradle: These are toxic free high-quality cradles with excellent stability provides peace of mind to you and your infant. Its soft cotton mattress is totally breathable and provide excellent support to your loved one.
Baby/Twin Baby stroller: Baby strollers are foldable, lightweight, and comfortable as its seat is waterproof skin friendly. These strollers have rain covers on their top and some of the have a unique feature of peekaboo windows.

Online Presence:
Besrey's Products are available on various websites from where you can search your required product with required featured model by sitting on your couch. Some online websites are: Amazon.com, Walmart.com, verywellfamily.com, ebay.com, ubuy.co.in, buybuybaby.com, bedbathandbeyond.com, aliexpress.com, wish.com, Cdiscount, Rakuten, OTTO Gmbh etc.
Role of media in creating Besrey's Goodwill: Besrey has a significant exposure on YouTube, Facebook, Instagram. This brand has been recommended by many media outlets like trip savvy, very well family, hub pages, auto blog.
Corporates of Besrey: Besrey has its cooperation with Fun with baby alive, lovemyrebornbaby, Aloha baby dolls, Sweetheart Babies, ThePlusSideOfThings, Lomelino Family, The Stroller workshop.
Brand Equity:
Besrey takes pride in keeping a child's safety, a top priority.
They use only the best and comfortable materials in production of their product.
Monitoring and adjustments are made in manufacturing process according the demands of the customers.
In-house tests are done on the products to make sure the product's performance is according to expectations even in the strictest circumstances.
Media Contact
Company Name: BESREY
Contact Person: Media Relations
Email: Send Email
Country: United States
Website: https://www.besrey.com/